We understand that new flooring is an important investment for your home or office. Choosing the correct flooring is especially important because it needs to last. There are no shortcuts to purchasing a long-lasting floor you can trust. Therefore, it is important to understand every step and procedure involved with flooring. What makes us better than other flooring stores? Our expert staff is always on hand to guide you through this process, from choosing the correct floor to delivery until the end of installation. When you purchase your floor from Dn'R Carpet & Flooring, there are no surprises or hidden costs – only trust and satisfaction guaranteed. Here are more reasons that not only make us different but better!
Carpet is manufactured and sold by the YARD….not by the square foot. Big box stores price carpets by the square foot because it makes it sound less expensive. To calculate the actual cost per square yard, you need to multiply the square footage by 9.
Example: Carpet selling for $3.87 a square foot actually costs $34.83 per yard.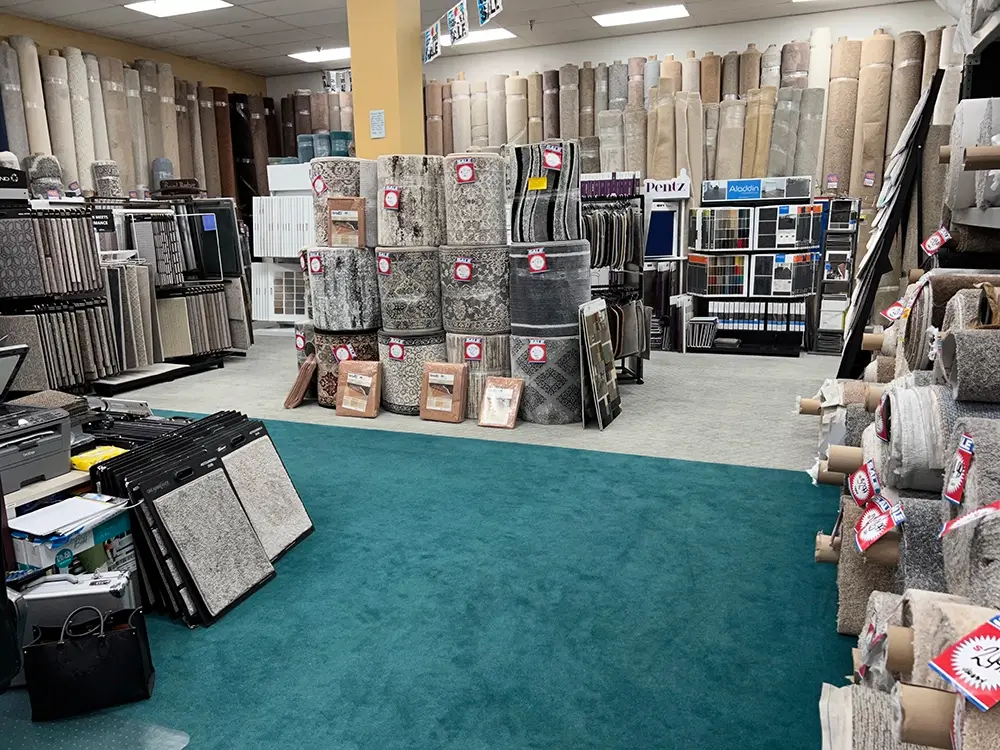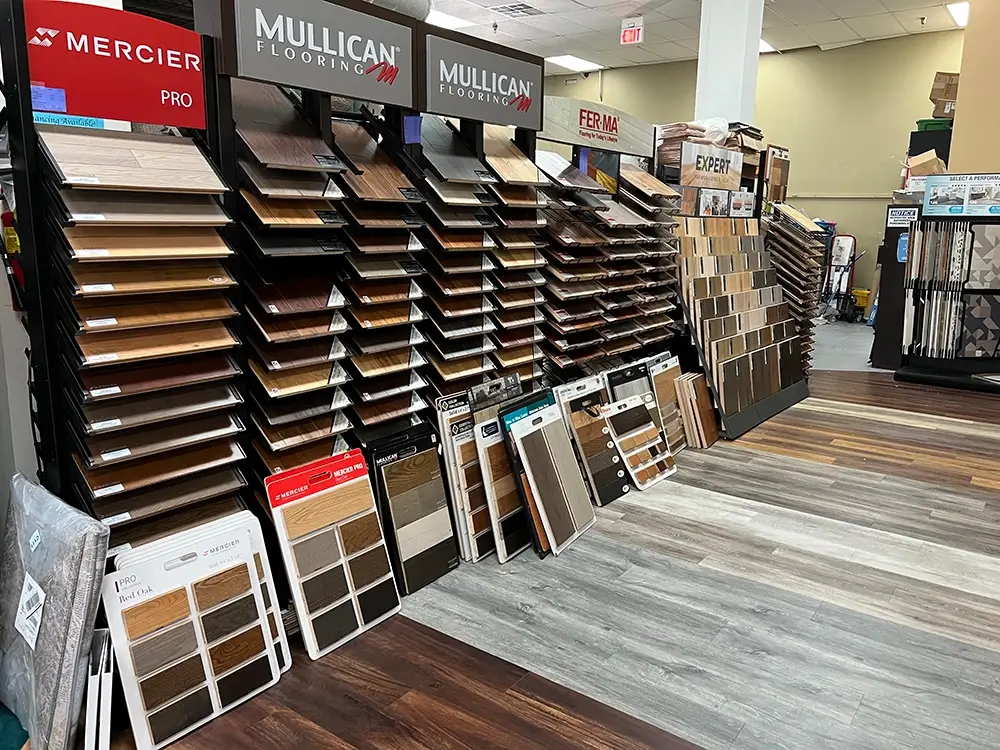 Some retailers advertise their sales with the purchase of "Qualified Pad." This qualified pad can add an additional $8.00+ a square yard to your total. We don't play games or try to "upsell" our customers. We offer our best padding standard on most installations.
Many retailers advertise "Free installation." Let's face it, nobody is working for "free." The cost of installation is incorporated into the price of the material. They also hire outside installers, so you never know who you will get for your installation. Our installers are like family -some have worked for us for 30 years! They are professional tradesmen who take great pride in their work.
Big box stores charge a fee to measure your home of $35-$50. We will measure your home for free! No obligation!
The other guys offer rebates or money back on your purchase. We don't believe in charging you more money to give it back to you in the form of a gift card.
Choosing Dn'R Carpet and Flooring over big-box stores or other alternatives is a decision that benefits everyone involved. As a family-owned and operated business, we prioritize our community and customers in ways that larger retailers can't match.
For customers, shopping locally means personalized service. We take the time to understand your unique needs and preferences, providing tailored solutions that big-box stores often lack. Our knowledgeable team offers expert advice, ensuring you make informed decisions about your flooring projects.
Moreover, supporting Dn'R Carpet and Flooring means you're investing in your community. Your dollars stay local, contributing to the growth and prosperity of Hazlet, NJ. We take pride in our local roots, and our commitment to customer satisfaction goes beyond the transaction—it's about building lasting relationships with our neighbors.
For businesses, partnering with us means reliable and flexible service. We understand the specific needs of businesses in our community, offering competitive pricing, on-time delivery, and top-quality products. When you choose Dn'R, you're not just getting a supplier; you're gaining a trusted partner invested in your success.
Shopping locally at Dn'R Carpet and Flooring means superior service, community support, and a reliable partner for your flooring needs. Join us in strengthening our community while enjoying the benefits of a family-owned business that cares about you and your projects.
Don't be fooled by the games and gimmicks. Come in and speak to one of our knowledgeable associates, who will help you find the right floor at the right price. We have served Monmouth, Middlesex, and Ocean counties for over 30 years!