Carpet & Flooring Sales & Installation in Hazlet, New Jersey
Dn'R Carpet & Flooring in Hazlet, New Jersey, can help you dress up your interiors with our quality carpet and expert installation at a great price. Our highly experienced installers perform quality work for a great price.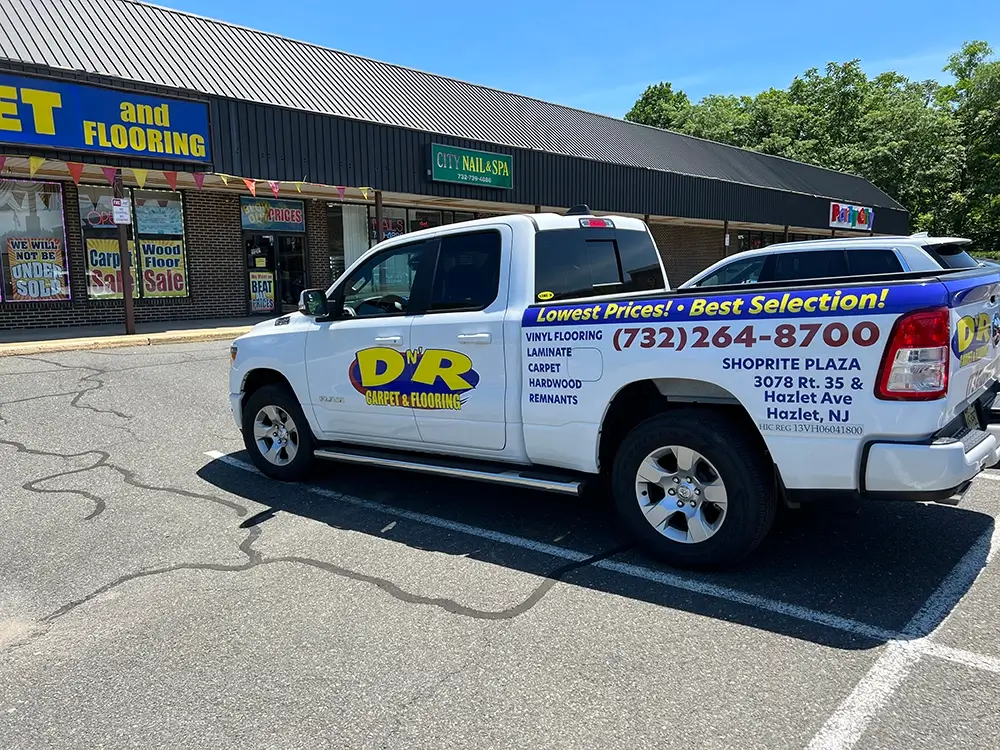 How the process works at Dn'R Carpet & Flooring
There's no reason to go from one home improvement store to the next looking for the right flooring when everything you need is here.
Once you've decided it's time for new flooring, take a rough measurement of the areas or call us at (732) 264-8700 to schedule a FREE measurement. This will take approximately 5-10 minutes of your time.
Stop into our showroom conveniently located at 3078 Route 35 (ShopRite/Staples shopping center) to browse our vast selection of carpet, waterproof vinyl plank flooring, hardwood, area rugs & more. (link address to location link)
Let our knowledgeable, experienced flooring experts assist you in finding the suitable material for your project and your budget.
If you are having trouble deciding, we encourage you to borrow some samples (free of charge) to look at them in your home, lighting, and furnishings.
If we haven't already done so, we will come to your home and measure the area for FREE to be sure of the amount of material needed for your project.
Once you've made a final selection, we will write up a contract and take a deposit of 1/3. We will then order your material and set a date for installation.
We will call you the evening before your installation to let you know approximately what time (2-3 hour window) our installers will arrive at your home.
Before installation, we require all breakables and small/personal items to be removed from the area. Bookcases should be emptied, and electronics need to be unplugged. (See the back of your invoice for additional preparation information).
Our installers will arrive at your home and move basic furniture if necessary (bed/couch, etc.); they will then professionally install the flooring in the desired area.
They will clean up the area they worked in and have you inspect the job.
At this time, you will need to pay the installers the remaining 2/3 balance of your order via cash or check. If you choose to pay by credit card, you should stop by the store before installation to pay your balance since we do not keep your confidential information on file.
Enjoy your new flooring! And please, tell your friends what an excellent job we did for you!
The Choice is Yours
We have the flooring you want for your home, business, or commercial space. Browse the site and feel free to contact us when you have any questions. We also invite you to stop by our showroom where we have thousands of choices for you to see up close. Make your flooring choices from top manufacturers, such as: Mohawk, Shaw, Coretec, Dream Weaver, Kane, Armstrong, Mannington, Bruce, & much more!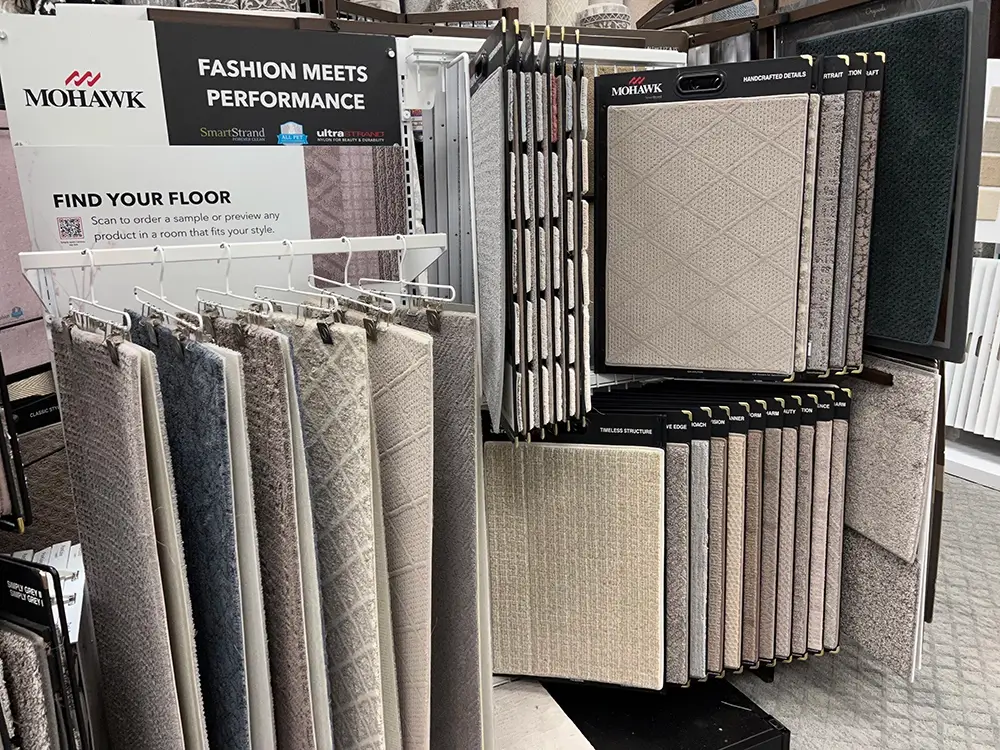 Quick Installation
Receive fast, expert installation from Dn'R Carpet & Flooring. In-stock items can usually be installed within 48 hours, or we can special order anything you need.
Transform the look of any room in your home or business with brand-name carpeting
from our floor covering dealers in Hazlet, New Jersey.
To request an estimate, call (732) 264-8700.
Dn'R Carpet & Flooring now offers in-house rug binding!
Rug binding is the process of finishing the edges of a carpet or remnant to prevent the edges of the material from unraveling or fraying. We can bind most carpets to your specific shape and size. We can also bind carpets to be made into runners for halls and steps!
We Also Offer:
Senior & Military Discounts